Ferrara - Ostellato - Ferrara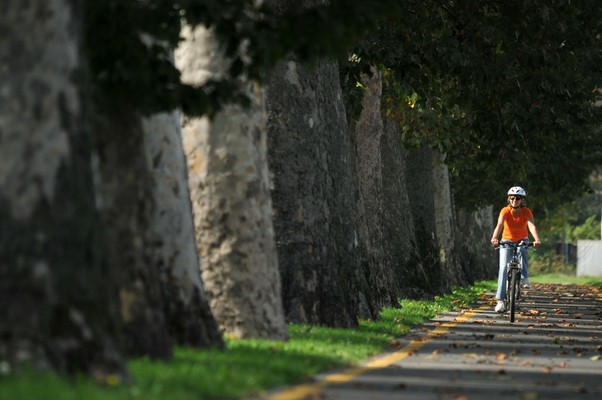 For the first part of the route please consult
Ferrara - Ostellato
itinerary. Once in Ostellato, head towards
Migliarino
: overlooking the Po di Volano, it houses the Documentation Centre of the
Harness Racing Museum
, with memorabilia related to the world of horseracing and a wealth of documentation concerning national harness racing from 1876 to the present. Following the river, we reach the
Basin of Valpagliaro
, whose lock gates allow overcoming a 'water drop' of over three metres, and from there to
Villa Mensa
in Sabbioncello San Vittore.
Our companion along the path is the Po of Volano
, which we follow upstream, crossing the countryside of Ferrara, poplar plantations, farms and villas of the countryside right up to the heart of
Ferrara
, the
Este Castle
, surrounded by its own moat. A possible detour can be made to visit the '900 town of
Tresigallo
, just a few kilometres from Final di Rero.
Travel time and technical features
Medium length route with no particular difficulties, marked in the section between Ferrara and Ostellato, mainly on low traffic density roads, with various exclusive cycle- pedestrian sections and along other roads with regulated access. Entirely paved except for a short stretch of gravel road indicated in the map.
Ferrara 44°50'12.65" N / 11°37'11.00" E

Ferrara

44°50'12.65" N / 11°37'11.00" E

79,2 km
5h 17' (15km/h)

22% cycle path / 78% mixed traffic

96% paved / 4% unpaved


Ro, Bondeno, Pomposa, Cento, Argenta
Information office
Main Tourist Information Office of Ferrara

0532 419190
infotur@comune.fe.it

http://www.ferrarainfo.com
last modified

Feb 18, 2015 04:48