AdriaBike. Ravenna - Venezia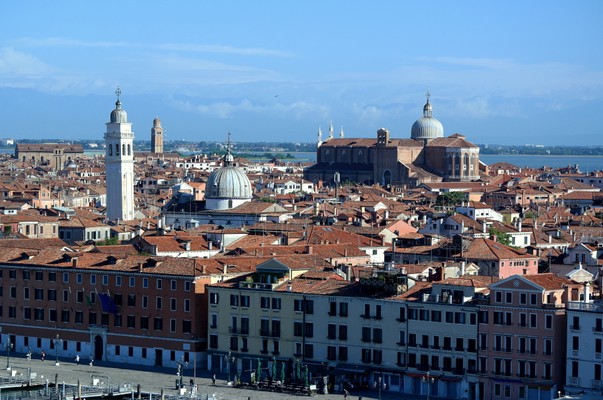 From the Byzantine city of Ravenna characterized by the intense gold and blue of its mosaics, we proceed along the coast, passing through pine forests and beaches. After crossing the Reno on a ferry with the poetic flavour of old times, we find ourselves in front of the Comacchio Lagoons, rich in bird life, including the beautiful pink flamingos. After the fishing hut Stazione di Pesca Foce we arrive at Comacchio, the city of the Trepponti Bridge. We then proceed through beaches, forests, wetlands, lakes and canals until reaching the Po to be crossed on a bridge of boats. The Delta branches into endless streams, each one of which is striking and can also be admired on a boat among the reeds. Having finished visiting Cà Venier and Porto Caleri, with its string of dunes, we proceed towards Chioggia, the city of salt of ancient origin, suspended between the lagoon and the sea. We then reach the city of the Doges, of the Bridge of Sighs, of carnival and masks, of narrow streets, gondolas, Piazza San Marco and all the picturesque views that can be seen by strolling through the different Sestieri of one of the most beautiful cities in the world.
Travel time and technical features
A long route, but without difficulties, on secondary largely paved roads or on low traffic intensity secondary streets; some stretches of bike paths are gravelled in the Valli di Comacchio, a marked route with the possibility of a boat + bike interchange in Porto Levante.
Ravenna 44°25'6.22" N / 12°12'28.31" E

Venezia 45

°26'26.80" N / 12°18'20.22" E

213,9 km
14h 16' (15km/h)



Destra Po, Ferrara
last modified

Mar 28, 2020 01:07