Palazzo Renata di Francia
The palazzo was built around 1475, possibly to a design by Pietro Benvenuto degli Ordini.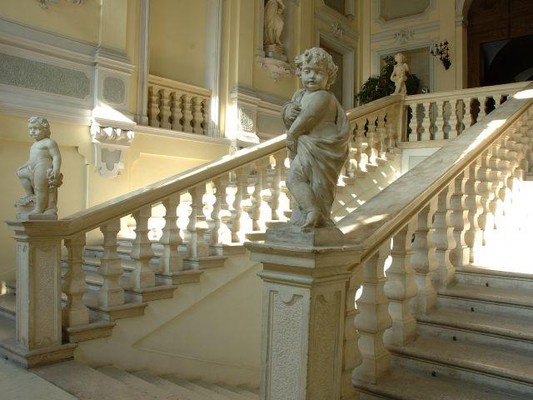 A few years later Biagio Rossetti took over, as seen by the decentralised position of the main portal, once more grandiose and still today crowned by the Este device of the unicorn. The building takes its name from the wife of Duke Ercole II who often lived there, possibly to stay away from the court where she was kept under close control due to her approval of the ideas of the Reformation (she almost certainly took up Calvinism in secret). The courtyard still has a Renaissance appearance, while the façade and the interior were totally rebuilt in the18th century. The grandiose main staircase and the richly decorated rooms on the first floor are worthy of note. Since 1963 the palazzo has housed the University. Behind the building the garden is still in existence, surrounded by high walls, with an entrance on Corso Giovecca.
Opening
Open during the opening hours of the University.
Contacts
Ferrara
-
Via Savonarola, 9

http://www.unife.it
last modified

Dec 13, 2022 01:03