Museum of Palazzo Schifanoia
Situated in the 14th-century wing of the Palazzo Schifanoia since 1898, it houses works of a various nature including paintings, manuscripts, small bronzes, objects in ivory and decorated ceramics. CLOSED UNTIL SPRING 2020 FOR RENOVATION ON ANTI-SEISMIC MEASURES.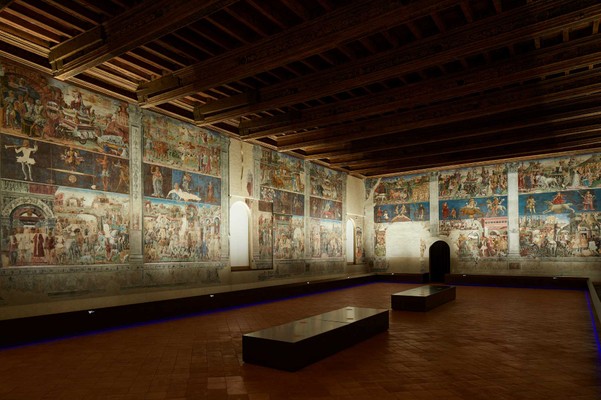 Particularly interesting is the small showcase, containing medals, some by Pisanello. Among the personalities represented are many Este family members, from Leonello to Ercole I, from Lucrezia Borgia to Lucrezia de' Medici. Also of note is the 15th-century alabaster Polyptych, made in a Nottingham workshop and given to the Este family by the King of England. The seven panels, now without their original frame, still show some of their colour and represent scenes from the Passion.
Opening
The Museum is close to public from Monday, January 8th, 2018.
How to get here
On foot: 20 minutes from the Este Castle;
bus n. 9 from the Train Station.
Accessibility
Partially accessible to people with disabilities.
last modified

Feb 21, 2020 01:09