Where to buy the MyFe Card
Ferrara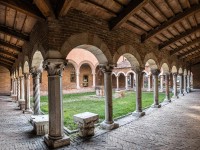 The Cathedral Museum, sited in the ex church of San Romano, was created through a join initiative between the Cathedral Chapter and the Municipality of Ferrara with the aim of documenting the history of the most important sacred temple of Este spirituality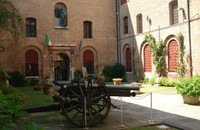 The Museum is closed to the public until further notice.

Extraordinary vestige of the splendour of the Renaissance period, Palazzo Schifanoia is the symbol of Este Ferrara. New itinerary is open to visitors (divided over 1400 square meters, 21 rooms, about 250 works of art), new layout, new lights and new museographic concept, developed with the aim of reconnecting Ferrara with one of the most important testimonies of its history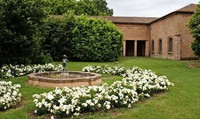 The Villa is a splendid example of a 16th-century high-class residence and was once surrounded by magnificent gardens that connected it to other buildings known as Casini di San Silvestro.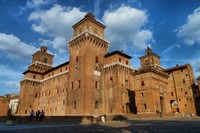 In Ferrara in 1385, a dangerous revolt convinced Niccolò II d'Este of the need to erect mighty defences for himself and his family thus the Castello di San Michele was built, a fortress erected against the people
Document Actions
last modified

Feb 03, 2014 10:18