Ferrara and places of Faith
A fascinating journey for visiting places full of spirituality.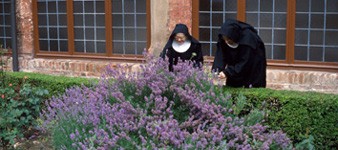 Living unforgettable moments to discover the many divine miracles that, unbeknownst to most people, have made history and even now maintain their mystery intact. Places far away from everyday clamor, from the frenetic pace of a society which leaves ever less time for silence and meditation.
Travel time and technical features
From 6 to 8 hours.
Itinerary locations
Information office
Main Tourist Information Office of Ferrara

0532 419190

infotur@comune.fe.it

http://www.ferrarainfo.com
last modified

Oct 08, 2015 05:47