Panarea 2012 - Festival of the Ferrara's bread
Folklore and festivals
Panarea is a national festival dedicated to bread, pizza, piadina, pasta, bakery products, and traditional wheat-based products of Italian cuisine.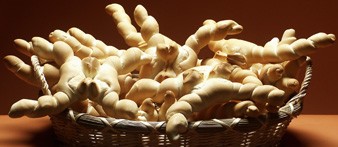 Panarea is a very well-known festival, organized to promote the territory with many conferences, exhibitions, and events based on the most typical product of Ferrara: our delicious bread, which is unique in the world.
At Panarea you will find: a bakery, a pizzeria and many laboratories for piadina, pasta, pastries, and pinzini. Congresses, conferences and shows will bwe based on our bread and ancient recipes. The restaurant will be open for lunch and dinner.
The event has been organized along with the Truffle Festival.

Panarea Festival has gained an important recognizement: it is a part of "Wine Food Festival Emilia Romagna: Segui il Gusto!", the second regional Wine and Food Festival organized by Tourism and Agricultural Departments in collaboration with APT Servizi Emilia Romagna: 40 events on a schedule which is entirely dedicated to typical products of our tradition.
Where
Centro Fiera - Viale Matteotti 56/a - Bondeno
When
October 12th, 13th, 14th; 19th, 20th, 21st 2012
Contacts
Segreteria Organizzativa Panarea

0532 894142

info@gruppolumi.it