Civic Museum
The Civic Museum of Argenta, opened in 1973 in the church of San Domenico, is home to the picture gallery...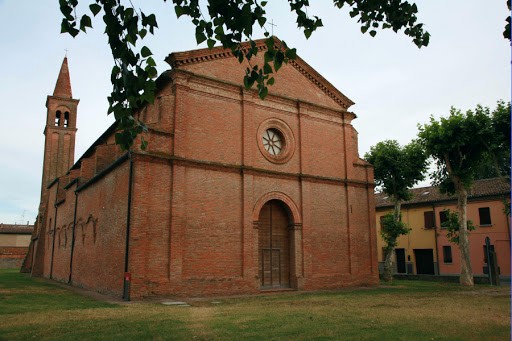 ... with works by Scarsellino, Benvenuto Tisi da Garofalo and Francesco Longhi as well as to a large archaeological section dedicated to recent discoveries in and around Argenta, ranging from the Late Middle Ages area around the Pieve di San Giorgio, to the lakeside settlement of Palmanova and the graffito Renaissance ceramics of the town centre workshops.
Opening
Saturday, Sunday and holidays 15.30-18.30.
Closed in January, February, August, November, December.
Contacts
Argenta
-
Via G. B. Aleotti, 46

0532 808058

0532 808001

info@vallidiargenta.org

http://www.vallidiargenta.org
last modified

May 04, 2021 12:41