Fruit Salad Festival
Folklore and festivals
For over 10 years, this festival has attracted thousands of visitors, thanks to good food, live music, and a great firework show on the river.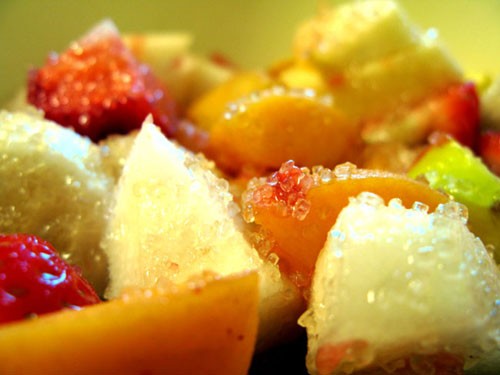 Country fair dedicated to the delicious fresh fruit of the Ferrarese area. Here, it is possible to taste gourmet specialities, first of all the famous Fersh Fruit Salad from Final di Rero, prepared by the women of the village.
The whole borough will welcome its visitors, with a programme full of surprises: shows, art, music, and lots of fun. One of the highlights of the festival is the famous Fresh Fruit Salad, prepared by the women from Final di Rero, who are used to add a secret ingredient which makes it very popular.
A great show will be organized next July at Po di Volano Dock, with live music and fireworks, in the magic atmosphere of the river.
Where
Final di Rero - Piazza e via Nino Bixio
When
From 25th to 28th July, 2014
Contacts
Comune di Tresigallo - Ufficio Cultura Piazza Italia 32

0533 607738 - 607720

0533 607710