Festival of the Radicchio di Bosco
Folklore and festivals
The radicchio (chicory) will be for the tenth consecutive year and for two weekends, the main protagonist of the traditional feast of Bosco Mesola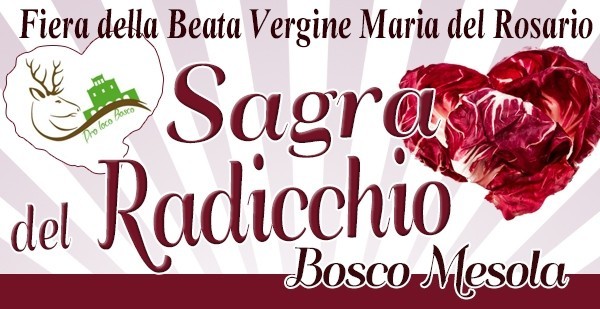 Italian chichory grows in the sandy soils aside Mesola Wood. With its sweet flavour, it is used for many traditional recipes and combined with the savoury wine and food of the area.

During the days of Mesola Fair, it will be possible to try many chichory-based dishes, from starters to desserts, combined with delicious local food.

Cultural and music events will be organized, as well as contests, bike guided tours, night and day excursions at Mesola Wood and conferences.


When
September 28th, 29th, 30th; October, 2nd, 5th, 6th, 7th, 8th
Opening
Opening at 7.00 pm; holidays at 12.00 and at 7.00 pm
Information office
Ufficio Informazione e Accoglienza Turistica di Mesola

0533 993358

info@prolocomesola.com
http://www.prolocomesola.it