Mesola Wood - Po Delta Park
The Gran Bosco della Mesola covers an area of 1,058 hectares which represent the remains of a woodland complex, once much larger, which originated around the year 1000.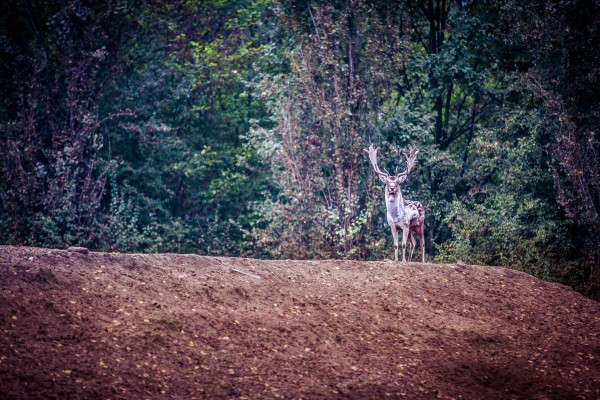 One part of the wood is a Full Nature Reserve, an area fully protected and left to its natural evolution, while the rest of the area is a Nature Reserve. The terrain is of alluvial origin and is irregular, a symptom of ancient dunes which in parts form pools of water with marsh vegetation. At one time, the wood, being surrounded by marshes, was frequented by numerous bird species typical of the wetlands; the drastic reduction in fauna, caused by the drainage works, has been halted by the creation of a wetland area inside the wood, called Elciola, generally closed to the public, where duck species and herons find sanctuary. Of great beauty is the Taglio della Falce, on the northern edge of the Gran Bosco, from which it is possible to admire the mouth of the Po di Volano and the Sacca di Goro.
Opening
Tuesdays, Fridays, Saturdays, Sundays and holidays from 8 am to 6 pm.
Open from March to October. Not all the wood can be visited, but the trails allow sightings of red deer and fallow deer. Access on foot, by bicycle or on the ecological farm wagon.
last modified

Oct 17, 2023 10:37