The Sacca di Goro
The port of Goro looks out onto this wide crescent-shaped cove, with an area of 2000 hectares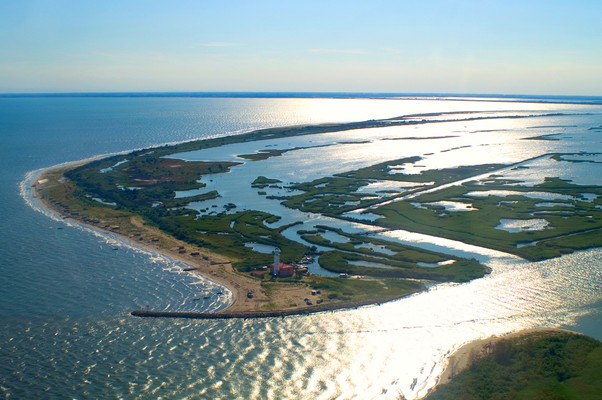 It is very suitable for mussel farming, with an average depth of 60-70 cm, and a maximum of only 2 m. at its deepest points, especially clams (which are celebrated each year with a festival the Clam Festival in July)
It owes its formation to the changes in the mouths of the Po di Goro and the Po della Gnocca, to marine currents, to formations of reed beds, and to artificial works to assist navigation between the mouths of the river and the various coastal inlets. The fauna includes many species of water birds, either nesting, like the red heron, or in transit, like the marsh harrier and the grebe. The marine life - in addition to the cultivated mussels - consists of oysters, grey mullet, eels, bream and bass.
Along the coast line there is a along strip of sand locally called "scanno" better known al "Island of Love".

In the cove, at about half a mile from the port of Goro, there is a shrine which contains a statue of Saint Anthony, protector of seamen and fishermen.
Opening
Suggested time for the visit: February-May.
Contacts
How to get here
It is found between the mouth of the Po di Volano and that of the Po di Goro.
By motorboat: the mouth of the Po Volano is a stages of the traditional motorboat excursions departing from Gorino and Porto Garibaldi.

last modified

Mar 18, 2020 03:44