Salame ferrarese
This garlic salami that was first mentioned in Renaissance times is traditionally prepared from 30 November, the feast of St Andrew until the end of January and is made following the recipe handed down over the ages for preparing this type of sausage.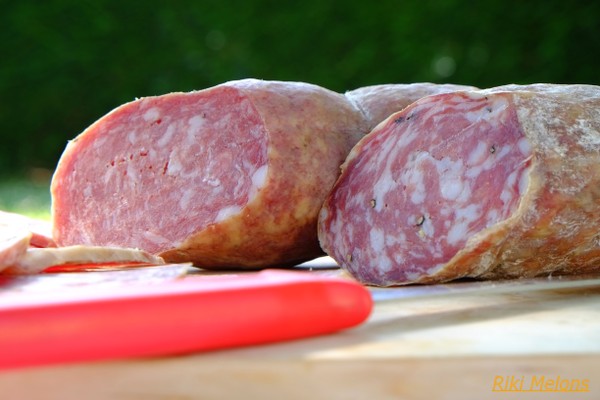 The salamis are matured throughout the winter and must be hung in an unheated but relatively damp room to allow mould to form on the outer surface.
The salami is only ready for tasting in the springtime with the so-called "prova della fetta".
Garlic salamis are produced using only the best parts of the pig like the loin, shoulder and rump. Salt is added to the meat along with a long list of other ingredients that varies from family to family and depends on the origins of the sausage.
Product Type
Traditional products
The 17 pearls
last modified

Mar 31, 2020 03:37