Open Farms
Multiple events
"Open Farms" is back, as an opportunity to know a new and healthier way of living: as usual, this autumn event has been organized by Regione Emilia Romagna, in collaboration with the Provinces.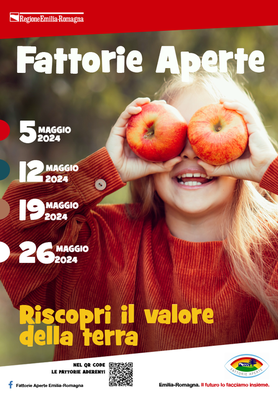 The open farms project was first proposed by the Regione Emilia-Romagna in 1999 and has now been in operation for fourteen years. Over this period of time, the Sunday outing to a farm has become more and more popular.
It offers the chance of spending a day out in the open air on the farm, strolling across the fields and seeing nature at first hand. Another very important element is the opportunity to sample typical produce that is often grown using organic farming methods.
Where
Ferrara e provincia
When
May 22nd and 29th; June 5th, 2016
Opening
General visiting times are as follows: 10.00 am - 6.00 pm. Booking by telephone would be appreciated.