Exhibitions
Ferrara
Until Jun 30, 2020
A contemporary point of view on the female side of Renaissance. On display, precious miniatures by Agnieszka Kossowska, for the first time in Ferrara, to remind us the story of Renata di Francia, Giulia Gonzaga and other "rebel" women of the Italian Renaissance.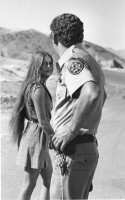 Until Mar 15, 2020
Between the 1960s and 1990s, Ferrara was an important avant-garde arts centre, thanks to Franco Farina, curator of the Modern Arts Gallery at Palazzo dei Diamanti. This experience can be witnessed by his personal art collection.
Until Apr 13, 2020
De Nittis, like Boldini, was a prominent figure on the late-nineteenth-century Parisian scene throughout his career, first as avant-garde exponent of the realist school in southern Italy, and later as a full-fledged part of the Parisian innovators with whom he shared interests in photography and Japanese art, fields that profoundly influenced his work.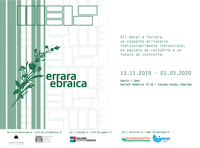 Until Mar 01, 2020
Jews and Ferrara, a long and very deep relationship. A well-known history, which will be explained at the MEIS Museum until March 2020.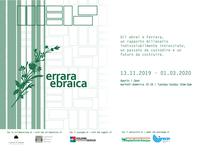 Until Mar 01, 2020
Permanent path and temporary exhibitions
Until Jun 07, 2020
On the centenary of his death, Gaetano Previati's hometown pays tribute to him with an exhibition organised by the "Fondazione Ferrara Arte" and the "Gallerie d'Arte Moderna e Contemporanea", which preserve a vast collection of paintings and works on paper by the artist.
Document Actions
last modified

Apr 17, 2012 12:03