Dinner Cruise on the Comacchio's Lagoons at sunset
Guided tours
Excursions organised by Po Delta Tourism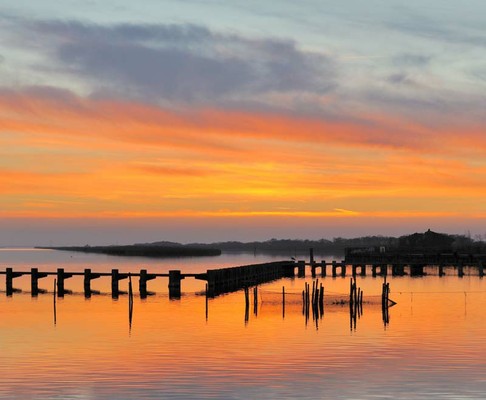 Enjoy a charming trip in the lagoons at sunset between brackish water pools and thin embankments onboard a typical boat. Return trip to Stazione Foce, where you will be served an exquisite fish-based dinner accompanied by sand wines at the old Bettolino.
Where
Portocanale di Garibaldi
Opening
From 14/06 to 30/08 - Every Friday at 7.00 pm
From 06/07 to 31/08 - Every Saturday at 7.00 pm
Price
Euro 35,00 adults •  Euro 20,00 children aged 4 to 12. Children under 3 free.