On the water in a traditional "batana"
Guided tours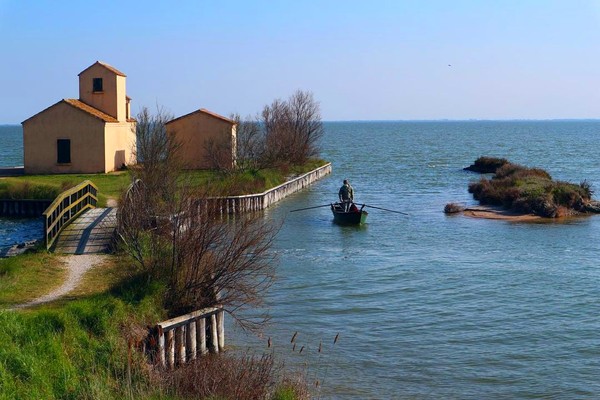 Exclusive tours navigating the Valli di Comacchio aboard a historic boat, a local, flat-bottom vessel, from which the silence is only interrupted by the flow of the water and the song of water birds.
You will live a unique and exciting experience, exploring small dunes, sandbanks, narrow canals and ancient huts and discovering first hand the history and traditions of this territory.
Tours for two. Times and itinerary will be agreed upon at the time
of the booking. By reservation only.
DEPARTURE: Foce Station, Valli di Comacchio - Duration 1h30
Where
Stazione Foce, Valli di Comacchio
Opening
By reservation only
Price
For 2 pax € 150,00 excursion
Aperitif on request € 30,00 for 2 Persons