Archaeological Park of Pieve Santa Maria in Padovetere
Found in the Valle Pega are the remains of the ancient paleo-Christian church of Santa Maria in Padovetere, an ecclesial structure dating back to the VI century AD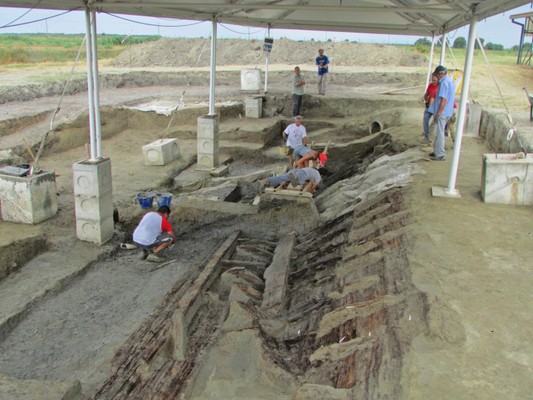 Its foundations came to light during the land reclamation work that led to many of Comacchio's Lagoons being drained. The Santa Maria in Padovetere archaeological site, surrounding the church, is definitely an important landmark for tourist itineraries, as it is the oldest Christian place of worship in the Comacchio area.
A new excavation campaign was launched in 2015, and, along with other important finds, a wooden boat about 15 meters in length has been brought to light in the area, and can be dated to between the Roman period and the early Middle Ages.
Opening
The visit is possible on request - +39 0532 66299
Contacts

http://www.ferraraterraeacqua.it/...
Information office
Ufficio Informazione e Accoglienza Turistica di Comacchio
Via Agatopisto, 2/a c/o Settecentesco Ospedale degli Infermi

0533 314154

0533 319278

comacchio.iat@comune.comacchio.fe.it

http://www.turismocomacchio.it
last modified

Jul 10, 2017 11:24