A Journey into the Placid Waters of the Po
Guided tours
Excursion by Po Delta Tourism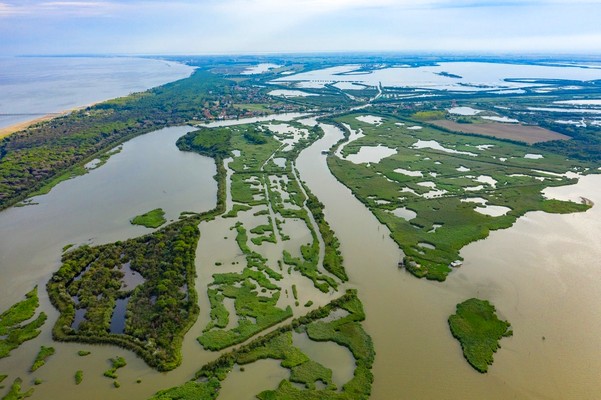 A real treat for those who love nature, this charming excursion onboard a small silent electrically – powered boat will lead you into the dense reed – thicket surrounding the mouth of the Po River at Volano.
Duration: 2 h
* At the end of the excursion on request tasting of tipical products  and local wines at Oasi Canneviè.
** Departure also from the port of Goro half an hour before
Where
Loc. Volano - imbarco Oasi Canneviè, SP54 per Volano
Opening
From 23/03 to 09/06 and from 07/09 to 03/11
Every Friday, Saturday and days before Holidays 2.30 p.m, Every Sunday and Holidays 11.00 a.m.
From 10/06 to 05/09
Every Monday, Thursday and Saturday at 5.00 p.m.
Price
Adults: € 20,00
Children (4-10 years old): € 10,00