Gallery of Modern Art "A. Bonzagni"
The Gallery of Modern Art in Cento, dedicated to the Centese painter Aroldo Bonzagni (1887-1918), was created thanks to the artist's sister who, since the 1960s donated important works to the municipal picture gallery both by his brother and by other artists related to him.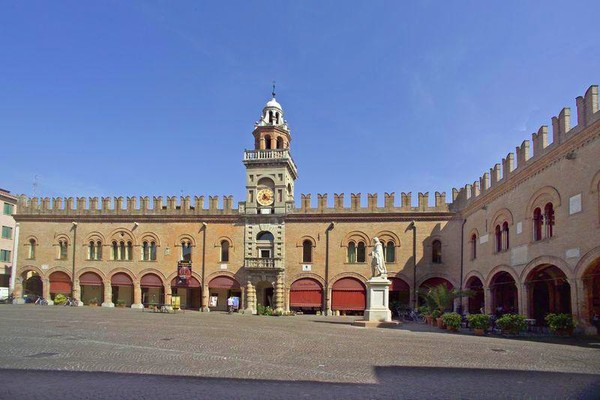 From 1988 this rich collection is housed inside the Governor's palace where are on display about 250 works of art, following a chronological order. The itinerary starts with the original nucleus of Bonzagni's works which testify the expressionist accents of his art, then goes on with Bonzagni's friends that shared with him the cultural climate of the beginning of the 20th century, and in particular the euphorical moment of Futurism, and finally arrives at the works of the following generations, until the years 1950-60, example of the most recent vanguards and of the informal experience. Balla, Sironi, Sassu, Cassinati, Treccani, Carrà, Guttuso, Fontana are some of the names present in the collection of this prestigious gallery.
Opening
Friday, saturday, sunday 10-13; 15.30-19.30.
Price
Full 6,00 euro
Red. 4,00 euro.
Contacts
Cento
-
Piazza Guercino, 39

051 6843390

http://bonzagni.comune.cento.fe.it
last modified

May 02, 2020 12:39