Casa Ariosto
In and around the atmospheric village square there are various buildings worthy of mention, including the Casa Ariosto,...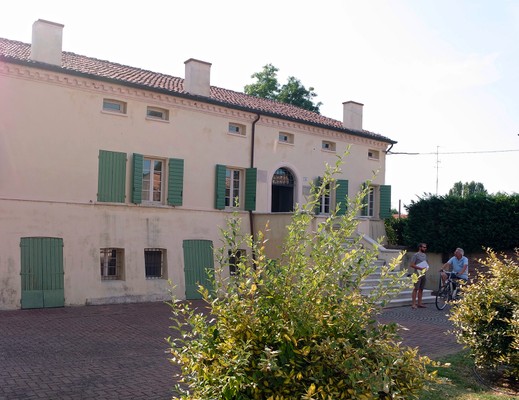 ... wich belonged to Virgilio, son of the poet Ludovico, which is now the home of the G. Ferraresi Archeological Museum, holding finds from different eras found in the territory of Bondeno: remains from a neolithic village and a Villanovan burial ground of the Iron Age, up to discoveries from the Roman and post-classical periods, this last dominated by the Benedectine Monastery of Nonantola.
Opening
Saturday: 15.00 – 19.00
Sunday: 9.30 – 12.30 / 15.00 – 19.00
How to get here
By car: A13 motorway, exit Ferrara Nord direction Mantova; straight on for 15 km. Passed Bondeno, continue along via Zerbinate direction Stellata.
By bus: no bus service from Ferrara.
By bicycle: from Ferrara, along the greenway FE202 and then onto the cycle path the Destra Po, in Bondeno direction.
last modified

Apr 06, 2020 04:52