Music instruments
Ferrara, cradle of instrumental music during 14th and 15th centuries drawing several artists from all over Europe, still boasts some important workshops specialized in organs production and ancient instruments restoration. Two of the lute-maker of the city also produce contrabasses and mandolins.
Ferrara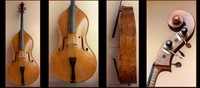 This lute-maker works three types of contrabass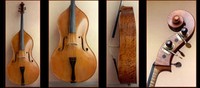 Building of typical classical instruments of the Neapolitan School.
Pianos and organs sale and restoration. Since 1891Strozzi Casa Musicale has built 100 organs, some of them still visible and working.
Document Actions
last modified

Oct 22, 2012 04:53