Sailing from the sea to the Lagoons
Guided tours
Excursions organised by PO DELTA TOURISM in the Comacchio Lagoons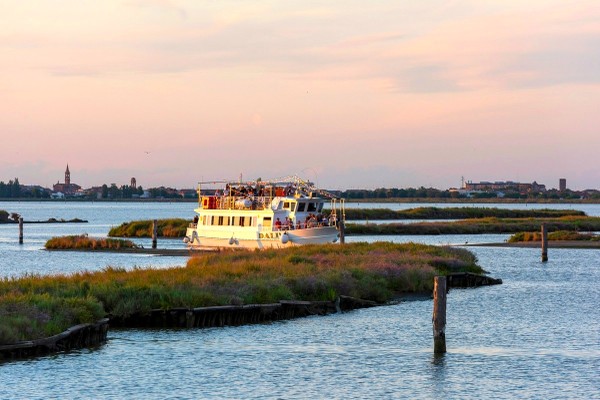 Departing from Porto Garibaldi, we will reach the lagoons with motorboats in an excursion popular with both families and birdwatchers. We'll cross Valle Fattibello, a refuge to numerous bird species and an impressive natural reserve, and arrive at Pesca Foce Station.
At the end of our journey, an aperitif will be served while we enjoy the magic atmosphere of sunset on the lagoon.
Duration: 2h15
Where
Portocanale di Porto Garibaldi
Opening
From 21/04 to 29/09 every Sunday and holidays at 4.30 p.m.
From 01/06 to 31/08 every day at 4.30 p.m.
Price
Full price: euro 16,00; kids 4-12 years-old: euro 10,00; Free of charge: kids 0-3 years-old.