Eco-friendly 4x4 off-road excursions
Guided tours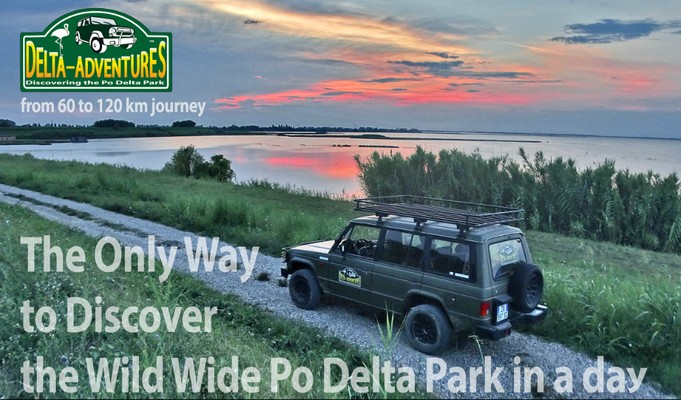 The only ecological, natural excursion in an environmentally friendly 4x4 off-road vehicle with a camouflage design, a unique and exclusive way to explore the sights of the Po Delta Park (on foot, by bike, by boat).
During the excursion, birds and other wildlife can be observed in various environments.
A maximum of six people - with the optimal being four - can enjoy the vistas of the Po Delta Park that stretch from the mouth of the Faro di Gorino Delta in the province of Ferrara to the southern side of the Comacchio fish weirs in the province of Ravenna.
For the more adventurous, we have organized outdoor picnics and a wildlife photography workshop.
Where
Partenza da strutture ricettive di Ferrara e Comacchio
Contacts
DELTA ADVENTURES Discovering the Po Delta Park

+39 346 0304440

booking@delta-adventures.it