Boscoforte
Boscoforte is a peninsula that stretches for about 6 km from the left bank of the Reno river in the Valli di Comacchio.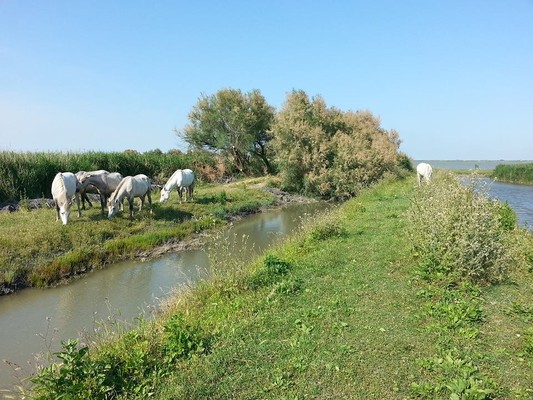 The area in characterized by a remarkable variety of environments related to the simultaneous presence of fresh water and brackish water: reeds, samphire, salt marshes, sandbanks and channels.
Wild horses Delta/Camargue are in the peninsula, and because of its location and its characteristics, it is particularly full of birds, and is a favourite place both for resting and nesting.
Contacts
Comacchio
-
Via Argine Sinistro Reno
Information office
Ufficio Informazione e Accoglienza Turistica di Argenta
0532 330276

0532 330291

iatargenta@comune.argenta.fe.it

http://www.portaleargenta.it
How to get here
N 44.3710 E 121041
last modified

May 25, 2021 09:49